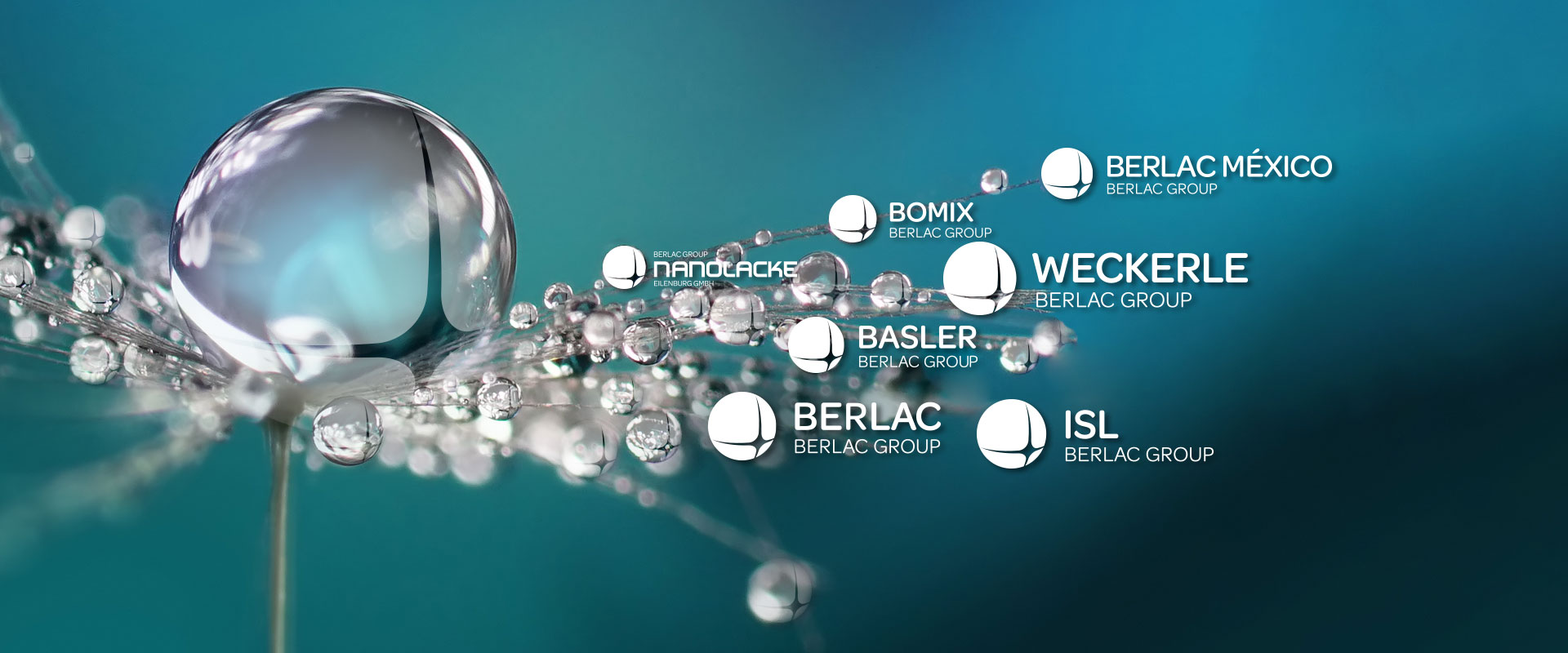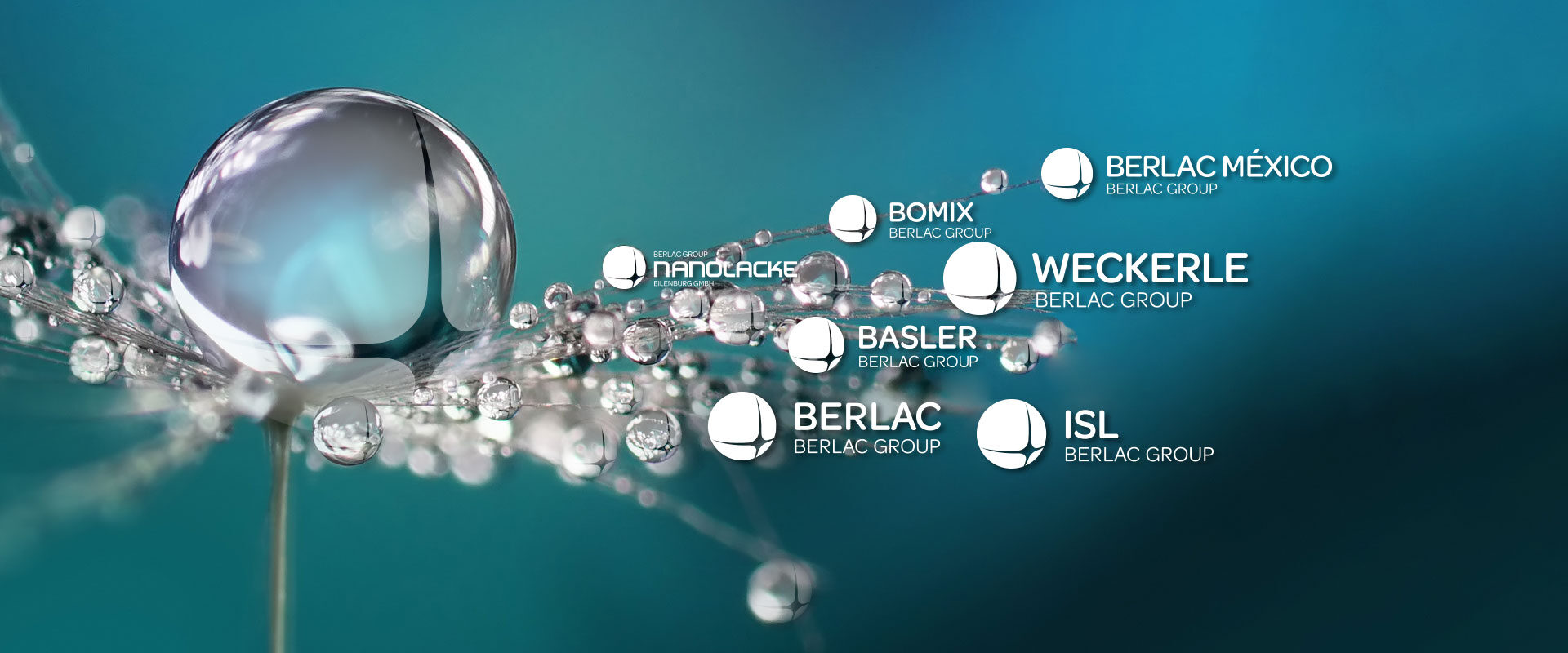 04.12.2023 / 11:18
Sustainability honoured – ISL receives the prestigious EcoVadis silver medal
ISL-Chemie GmbH & Co. KG has been rated by EcoVadis since 2013 and has improved from rating to rating. ISL currently has an overall rating of 68 out of 100 points. ISL achieved the greatest improvement compared to the last evaluation in the area of "Ethics", in which 70 points were achieved.
19.10.2023 / 14:13
BERLAGUARD
🦠 Permanent effect against bacteria and fungi on painted surfaces 🦠 ✅ Biocide-free according to the Biocidal Products Regulation and environmental friendly
16.10.2023 / 14:12
DEADLINE FOR ORDERS OF STOCK GOODS
Orders must be submitted no later than 11 December 2023.
11.10.2023 / 14:30
BERLASOFT CLEAR COAT
👀 Are you looking for a soft-touch coating that gives your products a velvety, warm surface? Then Berlasoft is what you need.
22.06.2023 / 9:45
Berlac Group acquires HELIO BEIT
As of June 13, 2023, the Berlac Group has acquired the Cologne-based company HELIO BEIT Pigmentpasten GmbH.
02.05.2023 / 15:51
1 May, Ascension, 26 May and Whitsun
We are closed on these May holidays and on 26 May.
28.04.2023 / 16:32
Bridge days | Holidays
Due to the holiday on 1.5.2023 you will reach us again on 2.5.2023. Due to the holiday on Thursday the 18.5.23 we are closed on Friday and you can reach us at again from 22.05.2023. And with Whit Monday 5/29/2023 we will be back for you from Tuesday 5/30/2023. Your Tean of Weckerle Lackfabrik GmbH
12.04.2023 / 11:39
Girls & Boys Day 2023
We join in! – Are you with us? Trying something new – Girls & Boys Day 2023 The nationwide day of action for stereotype-free career orientation for boys and girls will take place on April 27, 2023. Registration deadline for students is Thursday, April 20, 2023! In 2023, the team at Weckerle Lackfabrik GmbH will again be offering interested students an insight into the professions of industrial clerk, paint laboratory technician and chemical production specialist.
12.03.2023 / 21:54
WC Final Soldier Hollow – Three Overall World Cup Titles
WC Final Soldier Hollow: Cross country skiing 20 km Three overall World Cup titles In the final competition Anja Wicker defends her lead in the season ranking. Linn Kazmaier gets to celebrate twice in absentia. And there is also reason to be happy for Nico Messinger and Marco Maier.
28.02.2023 / 9:48
New website: The Berlac Group presents its products and services in a new design
The homepage of the expert for paints and coatings gets a new coat of paint – it becomes more informative, modern and innovative. The focus is on user-friendliness, better interaction options and content with added value.
01.09.2022 / 12:49
Quality in your most beautiful color – your system provider with tradition
ISL presents itself with a new, interactive company brochure.
01.09.2022 / 12:47
ISL is a partner of the "Germany wallpapers" campaign
The industry campaign "Germany wallpapers" is represented by over 40 partners, from retail and wholesale, wallpaper manufacturers, industry partners and associations and shows how modern and diverse wallpaper is. As a partner in this joint marketing campaign, ISL-Chemie GmbH & Co. KG wants to inspire more individuality and versatility in one's own four walls. The […]
18.05.2021 / 13:38
Basler Lacke AG: successful ISO recertification
Basler Lacke – leading manufacturer and supplier of floor coating materials for traffic safety has been certified according to ISO 9001 since 1997 and according to ISO 14001 since 2006.